Safety Management Online – Risk Management Framework
Are you looking for a structured, systematic approach to help your organisation apply child safety standards?
ChildSafe aim to help organisations to create a culture of safety. Safety Management Online (SMO) enables organisations to implement a child safety strategy in our sophisticated, secure, web-based system. SMO acts as a reflection of the national and state standards while providing a current record for an organisation's activities, checks and controls.
Engage employees and volunteers in training and compliance on their devices.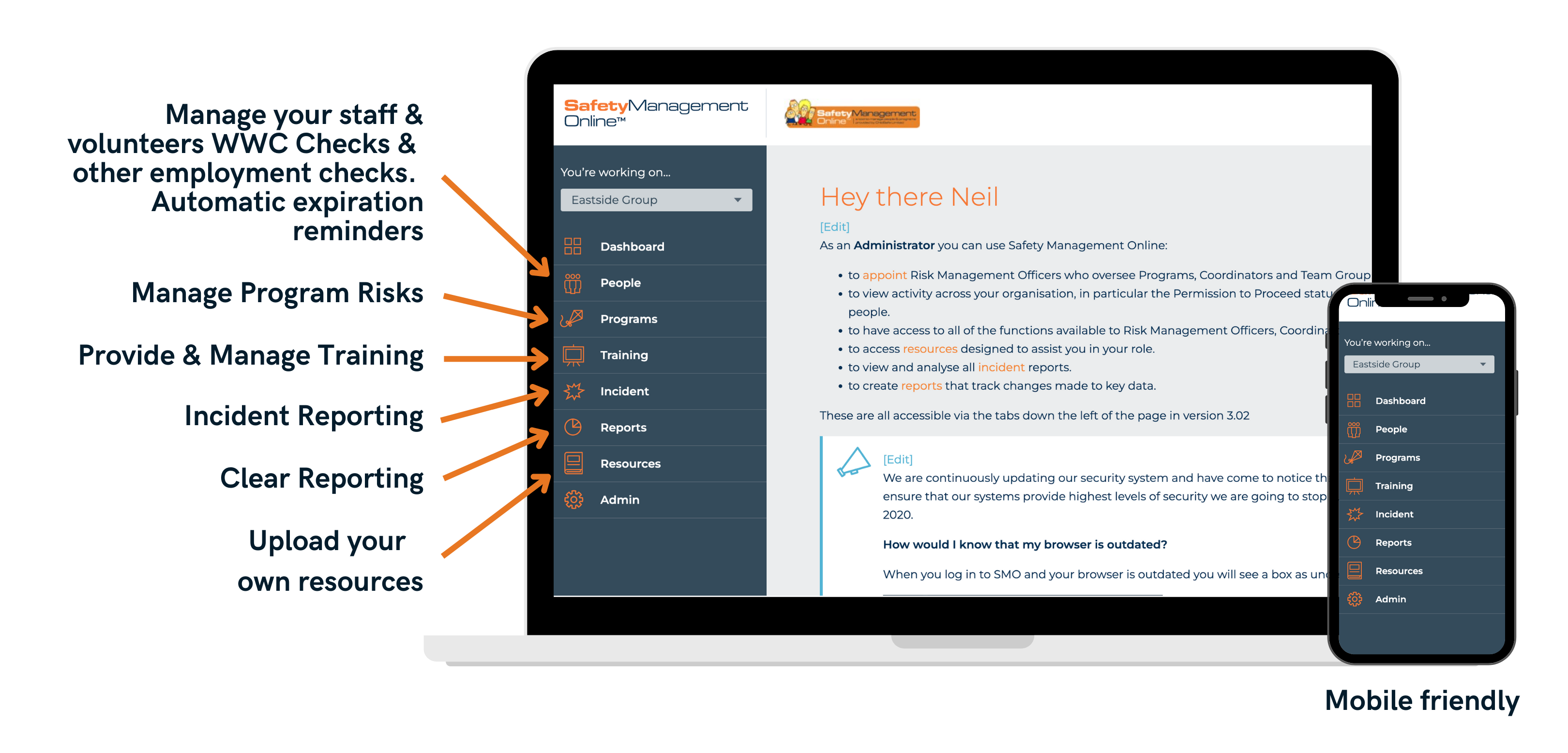 The SMO system provides access to the following in a single secure location:
Management of staff and volunteer appointment process, including state checks, WWCC, Blue Card and police checks as required by local state authorities

Appointment and screening status at a glance (including State WWCC) ensures clear appointment criteria are

met

Staff and volunteer training, including online learning modules with tests

Training modules appropriate to ascending levels of responsibility

Comprehensive incident reporting functionality

Clear role, responsibility, and reporting structure within SMO, customised to match your organisational structure

Supports oversight and governance of multiple sites, divisions, and state locations

Guided risk management framework, including embedded

incident response,

risk assessment, and reporting processes

Organisation's own secure web sub-site, easily identifiable with your own logo

Extensive

downloadable,

customisable resources and procedural templates

for all levels
See the ChildSafe Subscription Options