ChildSafe Australia has a range of training developed to support those who work with children, youth and vulnerable people.
Based on the 10 National Principles for child safe organisations, ChildSafe's comprehensive training empowers staff to create safer environments for children and young people.

Training Australia Wide
ChildSafe Australia provides training across Australia and New Zealand.
With ChildSafe trainers in each state across Australia, ChildSafe facilitates Face to Face group training and consulting for organisations working with Children. ChildSafe's training is tailored to meet your state's child safety regulations and reporting framework, informing you of your organisation's obligations to Child Safety. ChildSafe also provides live webinar training for more remotely located organisations or those with work teams across multiple locations.
Brochure download
Enquire about Training

Training for multiple levels of responsibility
ChildSafe's training supports the different levels of responsibility in your organisation. Each of the core standard modules builds on the one below it, according to level of responsibility, building safety capacity across the organisation. ChildSafe training engages your teams, embedding a common understanding of child-safe environments and equipping participants to fulfil their role in creating a safe organisation.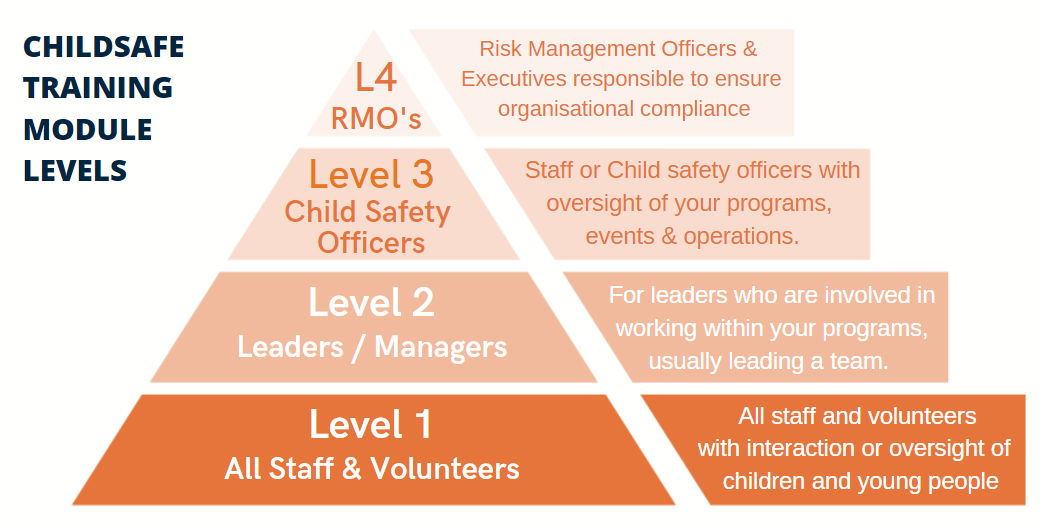 Engaging scenarios
Over 15 years of experience validates that participants are most effective when they have the opportunity to apply the knowledge they learn. ChildSafe's training for organisations includes real life scenarios that engage participants, build on their training, and assist them to understand how they can put child safety into practice.
Brochure download
Enquire about training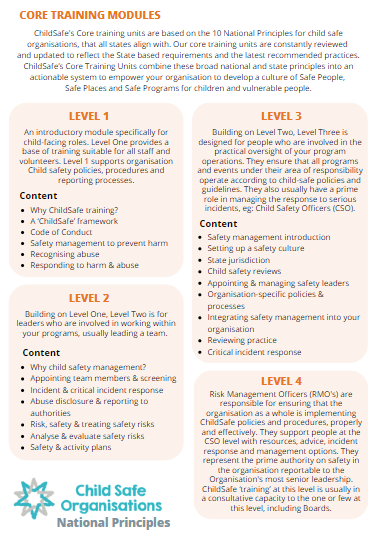 ChildSafe training and Australia's child safety standards.
ChildSafe's training has been developed to help organisations meet the National Principles for Child Safe Organisations and state-based Child Safety Standards.
The National Principles for Child Safe Organisations (the National Principles) provide a national approach to cultivating organisational cultures and practices that foster child safety and wellbeing across all sectors in Australia. They give effect to the Royal Commission's recommended child safe standards while including broader child safety and wellbeing.
Some states have developed state-based Child Safety Standards. ChildSafe's training is delivered to reflect each state's child safety framework and reporting requirements.
At the core of these standards is education and training for staff and volunteers.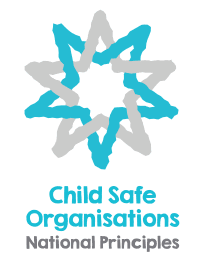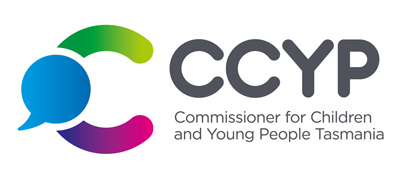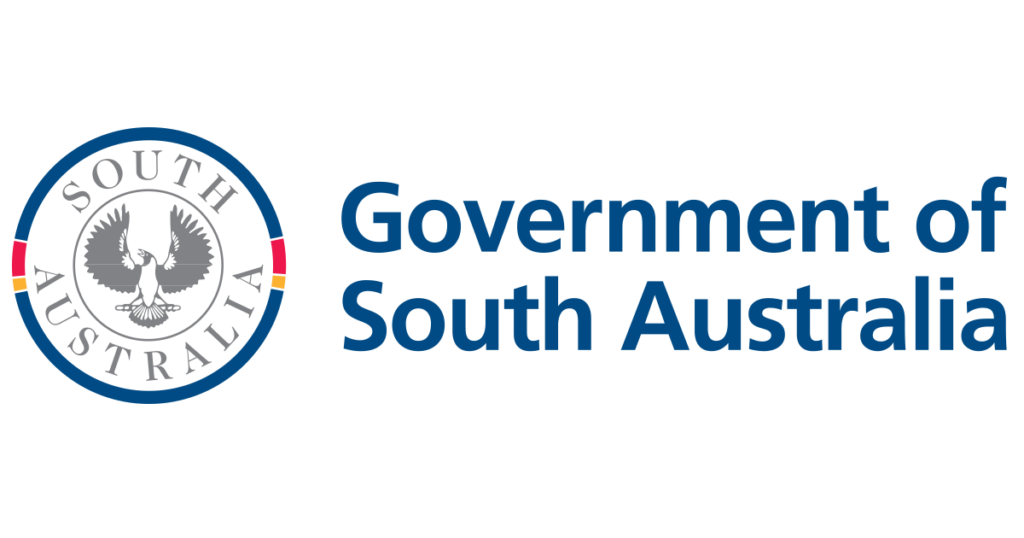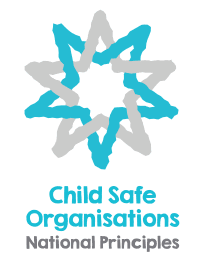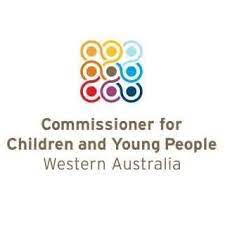 Online training
ChildSafe have developed a range of online training designed to assist people who require the flexibility of self-paced learning. Learners can start, pause, and resume training at times to suit their availability. Learn at your pace – on mobile, tablet or computer. Learners are issued a certificate on successful completion of the course.
Workshops
ChildSafe workshop training can be delivered face-to-face or via virtual classroom and is available around Australia. Workshops are a great way to engage your team in shared learning, with participant involvement in scenarios and discussions related to your specific environment. Workshops develop a shared understanding and language around child safety.
Webinars
ChildSafe webinars are a great way to engage with the topic content and ask questions of the expert presenters. Choose from a range of past or upcoming topical webinars, invite your team or friends, and impact the safety of children in your environment.