Body Safety for Children – Educator Group Training
Body Safety for Children – Educator Group Training
Overview
Designed to empower children to understand the 5 Body Safety Rules to help protect them from harm and abuse.
In this essential 120min educator training for up to 50 teachers, you will learn how to use the resources and, most importantly, how to teach and empower children with these valuable and practical safety practices.
These 10 lesson plans and the included resources can be easily embedded in the school, kinder, childcare curriculums, Sunday school curriculum, or other educational teaching curriculum.
Key learning
Many people are uninformed as to what constitutes a body safety education program and fear that such a program would discuss sex and sexual abuse with their children. This is not the case. Where young children are concerned, body safety programs should be age-appropriate, non-threatening, and aim to teach children these basic points:
Your body is YOUR body and no-one else has the right to touch it, especially your private areas (those covered by a bathing suit)
If someone does touch you inappropriately, you must tell a trusted adult and keep telling until you are believed
Be able to identify the difference between safe and unsafe touch
Understand what the words 'respect' and 'consent' mean
Know what actions you can take if you feel worried or unsafe
Teachers Toolkit
Includes:
Books

Some Secrets Should Never Be Kept (hard cover)
No Means No!
My Body! What I Say Goes!
No Difference Between Us
Pearl Fairweather, Pirate Captain
You, Me and Empathy
Let's Talk About Body Boundaries, Consent and Respect
Body Safety Education
My Body Safety Activity Book

Powerpoint presentations

Body Safety Professional Development for Teachers PowerPoint
Body Safety Education for Parents PowerPoint

Lessons

10 Body Safety Lessons
6 Respectful Relationships and Gender Equality Lessons

Posters

My Body Safety Rules Poster
My Early Warning Signs Poster
We are a Child Safe… Poster
1 full colour A2 laminated Feelings Poster
10 full colour laminated Safe/Unsafe A5 cards
Tips to Promote Gender Equality Poster

Black Line Resource Masters
Body Safety Skills: A Guide for Parents and Carers hand-out sheet
Lyrics for the Body Safety song 'My Body is My Body' hand-out sheet
Sample letter home (also available as an editable Microsoft Word file)
1 x zip-up plastic wallet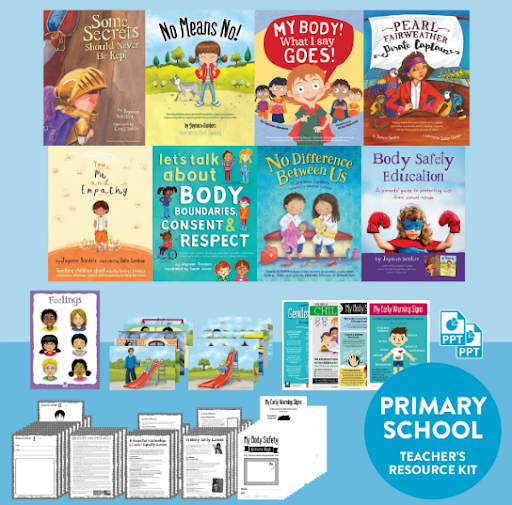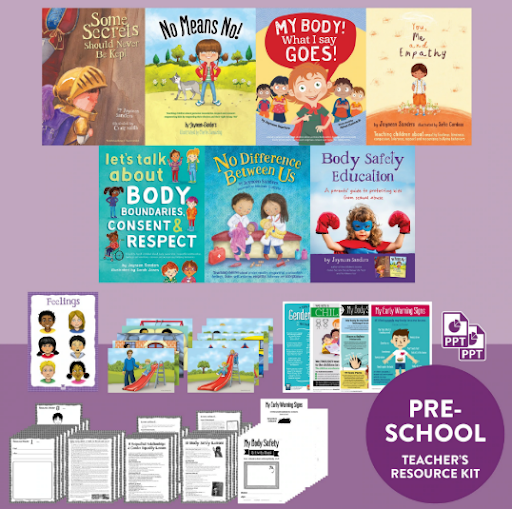 When parents were asked:
"Would you recommend this session to other parents?"
100% responded YES and 92% rated the parent sessions VERY USEFUL.
It is never too early to teach body safety to children and to educate parents about it too.
How important it is to start the conversations about body safety with very young children - as young as 2-5 yr olds.
Statistically, this is a much bigger problem than previously thought. But good to know that there are lots of support/materials available.
Important to spread the need to develop families/children's awareness on this topic much earlier than after primary school age. Use correct, clear and repetitive words to describe body parts, feelings/emotions and what is/is not ok.
I thought it was extremely engaging. Thank you. We learnt a lot and feel like we have a few tools to help our daughters.
It was a great session - really informative, eye-opening, and the speaker provided some great tools to help parents and educators.
Really informative PD with lots of good resource examples provided.
I would attend this great training every year.
Great, good balance of information and resources.
I thought the session was great, will continue with our focus on body safety within the service and wider community.
May be we could do this in our network meetings...so everyone can attend.
It was really informative, the statistics helpful to frame the importance of all of it, and I really appreciated how achievable the activities and programs for the children are. They're so well tailored to kids, not intimidating, able to be incorporated into day-to-day conversation and learnings. Thanks for demystifying the consent conversation and giving us some practical steps to take to empower our kids.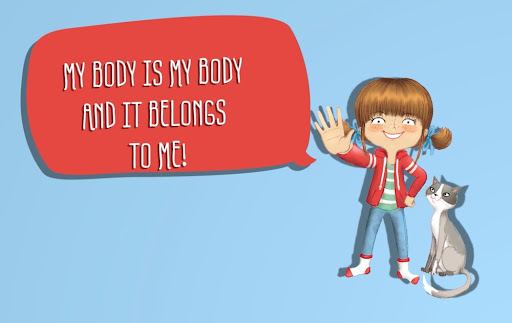 Training for 1-50 Educators. Price includes 2 Educator Packs.
$980.00Add to cart
ChildSafe will coordinate training dates following the booking. ChildSafe can support after-hours training.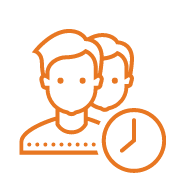 Who is this course designed for?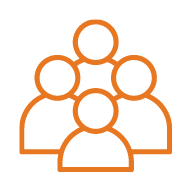 Preschool and Primary School Educators.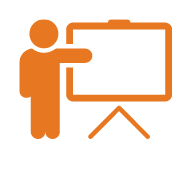 Face-to-face delivery or via live webinar.
Certificate on completion